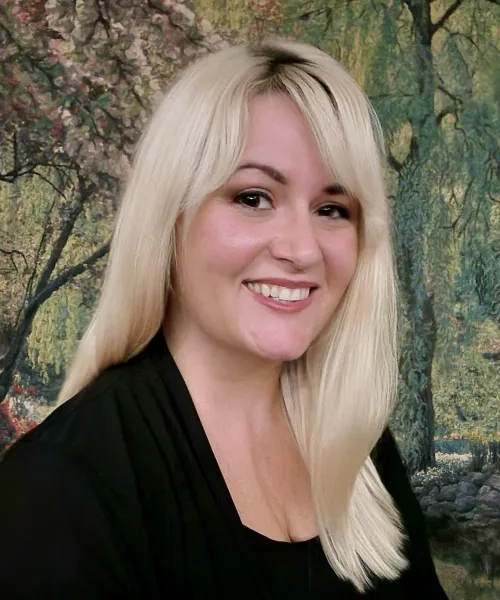 Christy Houston
Funeral Director
Christy was born and raised in Mantachie, MS and graduated from Itawamba Agricultural High School and East Mississippi Community College with a degree in Funeral Service Technology. She has served in the Funeral Industry since 2009. Christy has always been passionate about helping people and feels honored to be able to serve our families during their most difficult time.
She is married to Russ Houston and they have two boys: Ryder and Kern. They are members of Crossroads Church in Fulton, MS. In her free time, Christy enjoys spending quality time with my family and friends, camping, reading, and painting.
"I thank the Lord for the opportunity to serve as Funeral Director and Embalmer at Lee Memorial Funeral Home and Lee Memorial Park," said Christy.